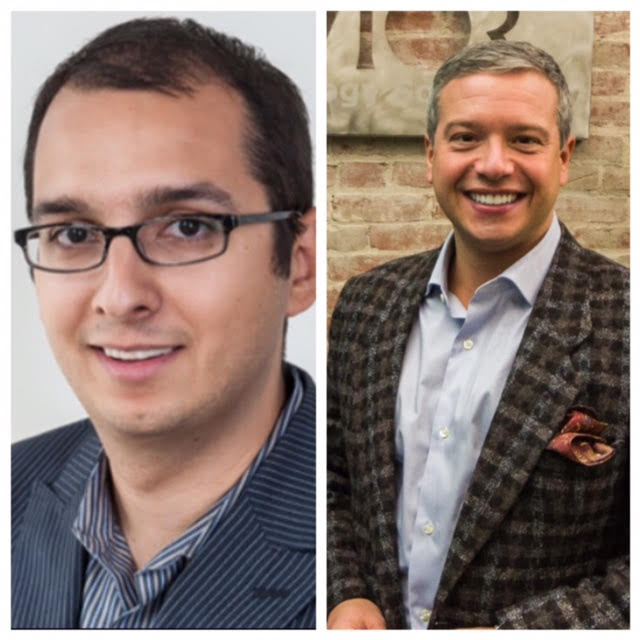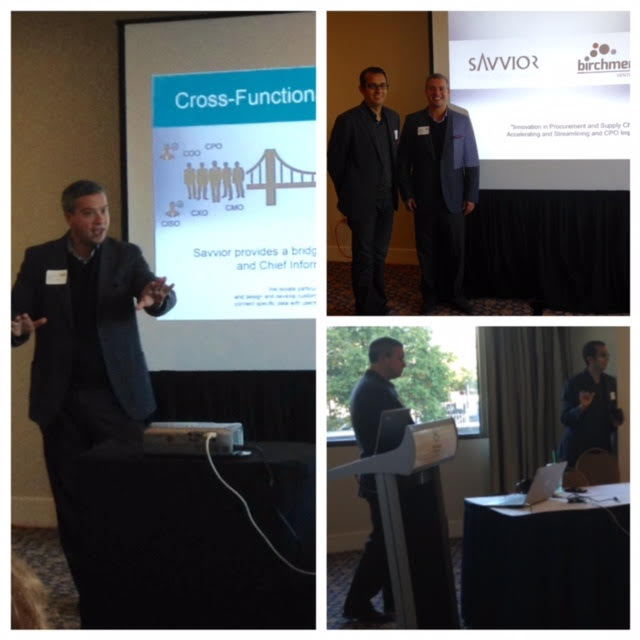 Savvior and Birchmere Ventures are working to help companies innovate in major ways.
In October, Birchmere's Sean Ammirati and Savvior's Christopher R. Evans presented at the Institute for Supply Management Pittsburgh, hosting "The Innovation Imperative: Procurement Today & Tomorrow".
The two entrepreneurs highlighted current challenges facing procurement and supply chain, and offered our perspective on the landscape. Sean and Christopher shared trends and analysis on the space, and also introduced SavviDocs™ and LegalSifter™, two products that help organizations capitalize on the opportunities these new technologies are having on the space.
Sean and Christopher's deep experience helping early-stage companies get to market and established large enterprise companies innovate led an interactive, contemplative discussion with the audience.
SavviDocs™ transforms document creation and presentation which enables dynamic data coupled with secure, collaborative contribution. The product is helping organizations transform sales presentations and proposals, and also helping procurement departments innovate the RFQ/RFP process. Learn more. Birchmere Portfolio company LegalSifter's pioneering product turns legal documents into data, unlocking insights to make better business decisions. Learn more.
When combined, or standalone, the two products transform the procurement department's role and culture, saving time and money, increasing compliance, helping to attract and retain talent, and creating innumerable opportunities for business optimization.
The presentation was followed by comments by Lisa Romango, Executive Director for ISM-Pittsburgh, and Jim Baher, Sr. Consultant for Greybeard Advisors. Based on the popularity of the topic and feedback to the presenters, ISM plans to reprise the event and invite Mssrs. Evans and Ammirati back in the Spring.
Learn more about SavviDocs™ or LegalSifter™: info@savvior.com and sales@legalsifter.com
About Sean Ammirati and Birchmere:
Sean Ammirati joined Birchmere Ventures in 2012 to as the partner leading Birchmere Labs, a seed and studio fund focused on community driven commerce startups.
Prior to that, he had over 12 years founding, building and selling businesses in the media and software industries. Sean was previously Chief Operating Officer of ReadWriteWeb, one of the most influential sites about the future of technology and innovation. In December 2011, the company was acquired by SAY Media to strengthen its technology channel. Sean was previously co-founder and CEO of mSpoke, which was the first acquisition of LinkedIn.
Sean is currently an Adjunct Professor of Entrepreneurship at Carnegie Mellon University. He also was a founding advisor to Innovation Works' AlphaLab accelerator. He holds a B.S. in computer information systems from Grove City College and was a research fellow at Carnegie Mellon's Sloan Software Industry Center.
About Christopher R. Evans and Savvior:
Christopher brings forward extensive executive leadership experience within bootstrap start-ups and Fortune 1000s in award-winning branding, business development, marketing, angel investment and sales management, to his role as Vice President at Savvior.
Christopher is also Host of "Coffee With...™", a new, nationally-syndicated media video broadcast program on CBS which features interviews with prominent business, community and government leaders covering a wide array topics which affect the economic landscape, and Chairman of Membership for BlueTree Allied Angels, the region's largest group of accredited private equity investors who invest in pre-institutional, early-stage companies.
Prior to joining Savvior, Christopher held senior roles at industry leaders including iGATE, Mastech, Truefit and PNC Financial Services Group. Christopher was a co-founder of CRM start-up Blue Hammock, where he helped lead a $1.5M initial angel fundraising round, and later exit via acquisition.
Christopher has been a multi-million dollar sales producer in each of his sales leadership capacities and has won the awards '2013 Tech50 Finalist', '2012 Tech50 New Media Company of the Year', '2013 Pacesetter','2007 Thought Leader of the Year', 'Emerging Market Leader', and the '2008 Relationship of the Year'.
Christopher is a member of the Board of Directors for the MIT Enterprise Forum Pittsburgh, a former member of the Board of Directors of the American Marketing Association, Partner in the RKNC Investment club, and a published writer and regular speaker, mentor, judge, and panelist at industry events and universities. Christopher also serves as an adviser to a number of early-stage companies in the Pittsburgh region.